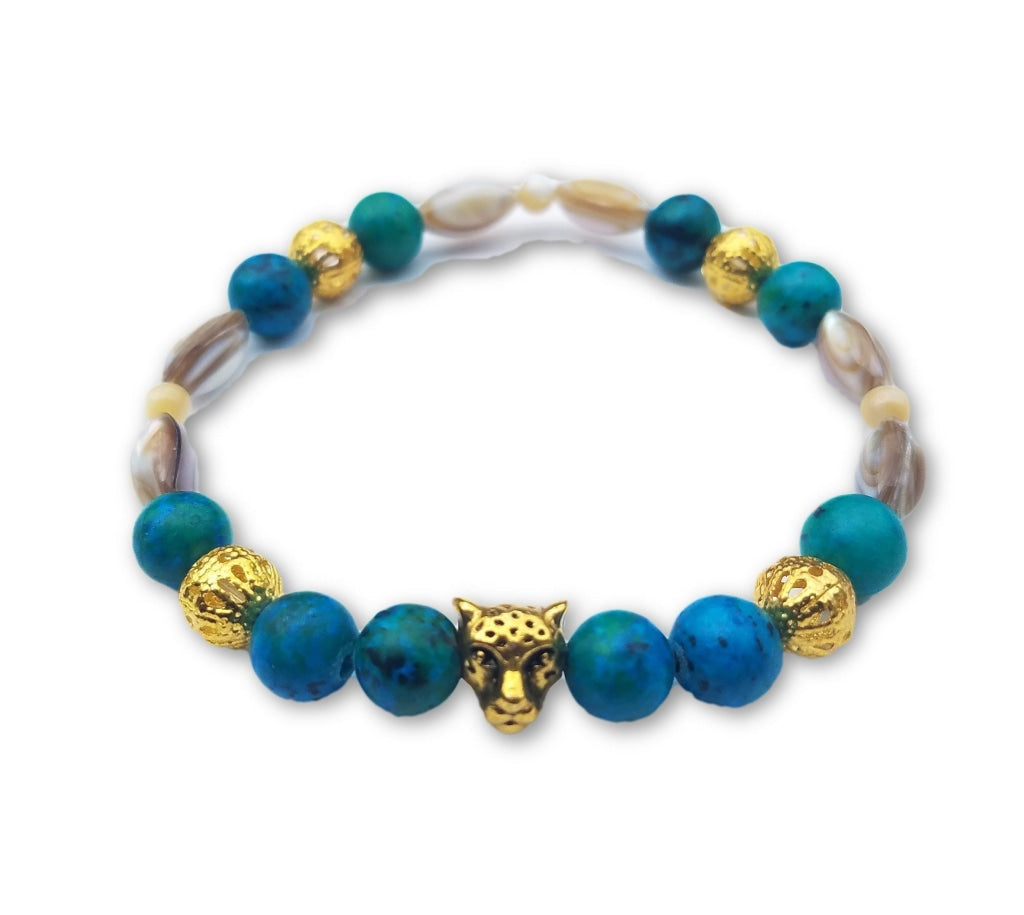 We have run out of stock for this item.
Bracelet made by NaxesJewels.
Carefully selected & Handmade by NaxesJewels

Materials made of Malachite Stones & Beads

4 Gold Spacers
1 Gold Panther Charm

Very Light - weighs less than 0.6 ounces

Size: 7.5 in. 

Add approx. ¼ inches up to 1 inch (½ inch is average) to your actual wrist size, this is your approximate bracelet size.
Expressive & Unique